Koszulkowo.com is a shop with custom-made clothes that will allow you to express yourself. These are not meaningless texts that you can find on T-shirts from chain stores, but a specific way to verbalise your thoughts. While the form and the quality are much better than what is sold at a market stall, the price is lower than in many expensive online shops.
Within the scope of our work, there were:
pre-implementation analysis
front-end development
Magento 2 implementation
speed optimization
service and extension
web hosting
One of the first implementations of Magento 2 in Poland
The work on the new version of Koszulkowo.com began in 2015, when the product was very fresh. The client wanted the creation of a platform that was to be developed over a few or more years. Magento 2 seemed to be the only right option. Being the pioneers of Magento 2 in our market, our entire team helped in the preparation of the Polish translation of Magento, currently used by dozens of shops.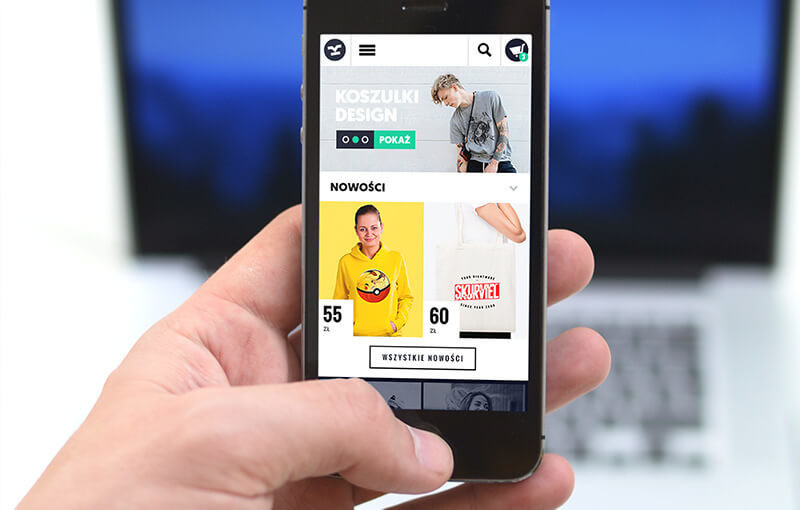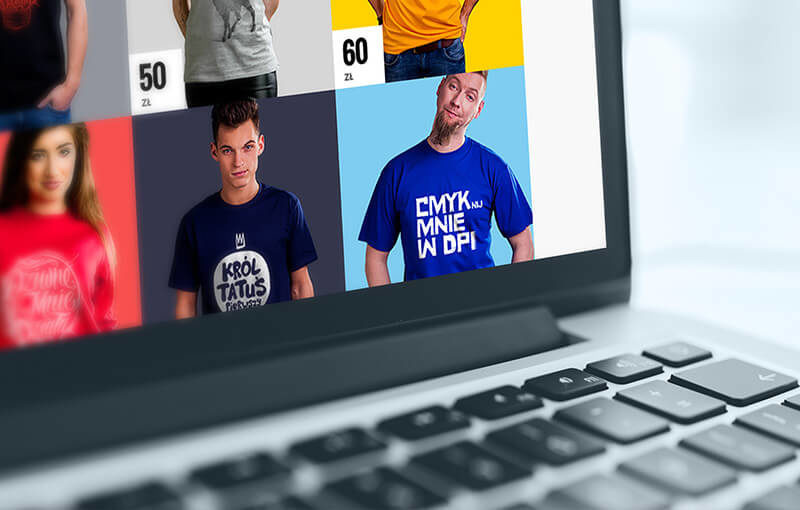 Excellent UX
We got rid of the standard Magento 2 interface. Instead, we implemented a more convenient tool for users, tailored to the specificity of the shop's offer.
a total change of appearance
a better performance
mobile friendly
SEO friendly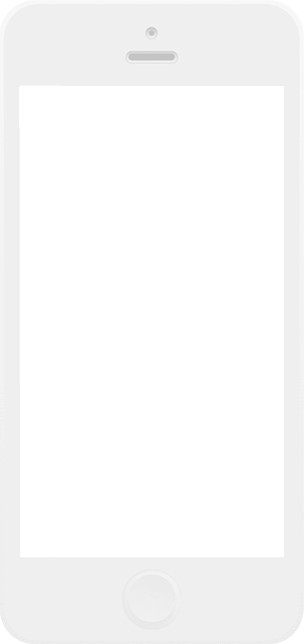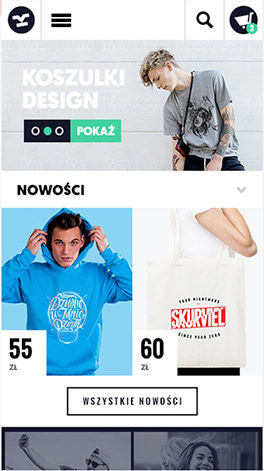 Extended product type
Due to the huge number of designs, the range of T-shirts at koszulkowo.com includes several hundred products with several thousand variants. None of the standard Magento product types allowed convenient inventory management, fast operation and efficient integration with ERP. We had to prepare an extended type of product which was a difficult but the only right solution.
increased performance
immediate synchronisation of inventory
easy management of the assortment