Demo version of Magento 2
For everyone who would like to check out Magento in practice, we have prepared a demo version of the platform. You can treat our demo version as a testing ground for your tests without any worries. The data is reset every 6 hours (6:00, 12:00, 18:00 and 0:00).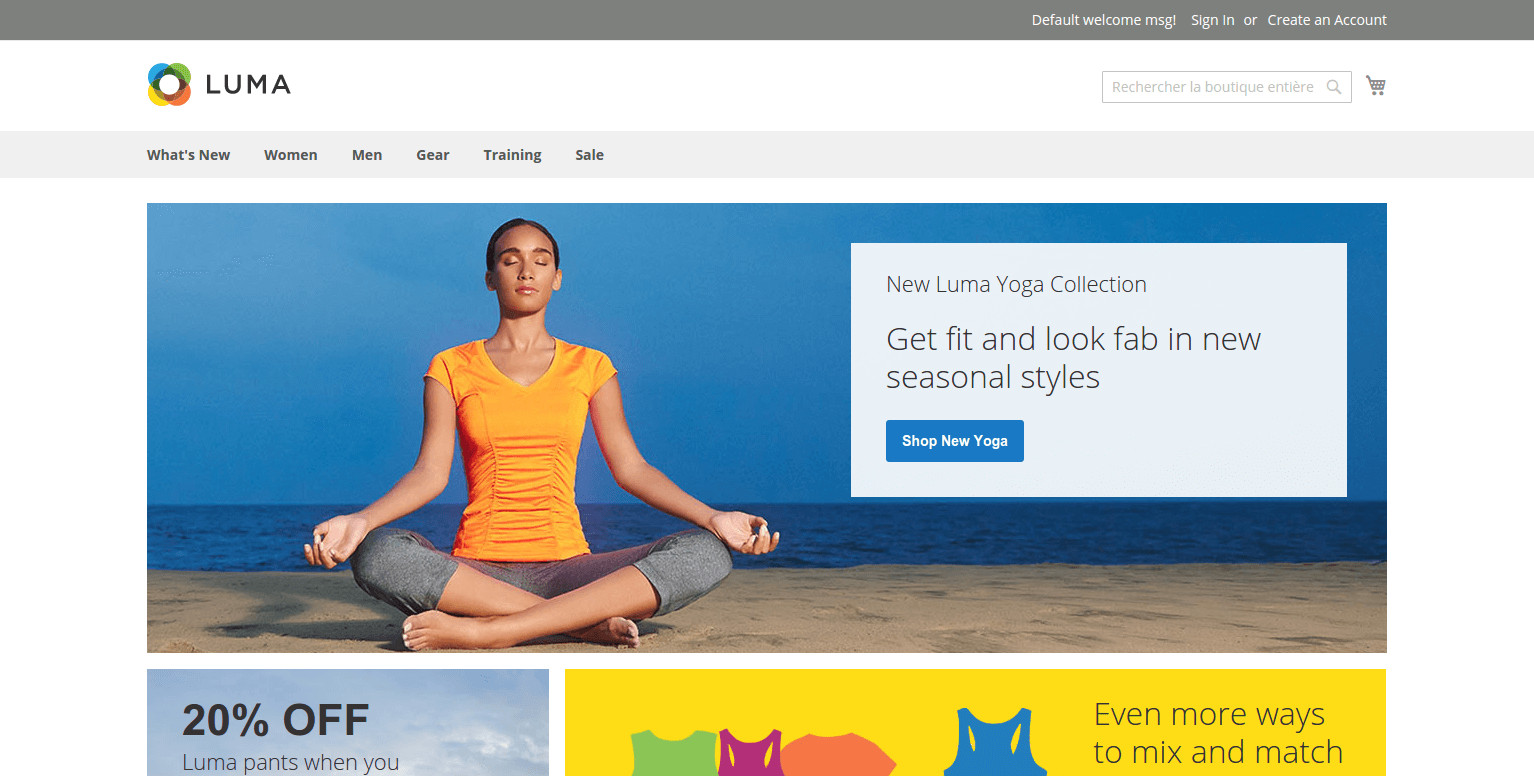 The version contains the "cleanest" and the newest possible Magento 2 Open Source with sample data.
We will keep the demo up to date with the latest stable releases of the system.
However, we have not installed any additional dedicated or commercial solutions. We wanted to provide native available functionalities. Magento itself is a very rich platform with great possibilities. Often, however, we meet with bad practices of installing commercial modules that perform exactly the same goals as existing native options.
Magento has become, in a way, a victim of its own success and it often just seems easier to buy a commercial module than to use what the system gives us in its regular version. Unfortunately, commercial modules do not often meet any quality standards and cause more problems than benefits.
The most suitable place to purchase modules is definitely the Magento marketplace, in which the modules for the second Magento version undergo several stages of thorough verification by the employees of Magento Inc.
The Magento 2 demo provided by us contains various types of products, so you can check how configurable products work in practice. There are examples of products used in the fashion industry (link), "downloadable" products used for e.g. e-books or "bundle" products that create a kind of product configurator (link).
On the administration panel you will also find sample data in the form of a customer account, subpages or pricing rules for a basket/cart carrying out specific actions (e.g. buy 3 products, get the 4th one free).
Demo version of the shop:
https://demo-magento-2.auroracreation.com/
Administration panel demo version:
Login: demo_admin
Password: demo_admin123
Any questions?
If you have any questions, please contact us.
We are more than happy to help.
Contact Us