MASKOWYBAL is an online shop as well as a costume rental network. The shop offers original carnival and New Year's costumes for adults and children for every occasion, for example Halloween, Christmas or New Year's Eve. Our tasks were the migration of the shop from VirtueMart to Magento II and its redesign.
Migration to Magento II
SEO Redirects,
Speed Optimisation
The versatile EasyLabels module
MASKOWYBAL does not only allow you to buy, but also to borrow outfits (in stationary outlets and by mail order). The Easy Labels module enables a quick preview of the product availability for sale and rental from the category listing, while the product card is also used to quickly display the availability of items in each outlet.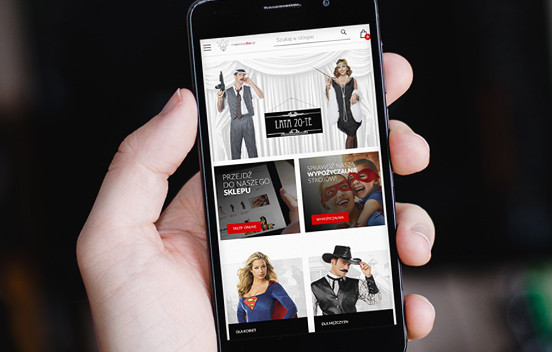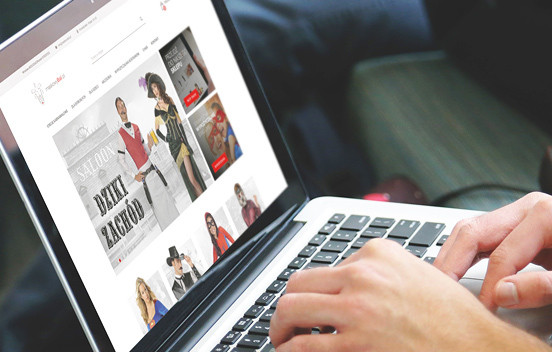 Outfit rental
We used the Easy Labels module, which allows you to quickly preview the availability of the items for sale and rental from the list of products. The module also diversifies the product card, displaying the availability of the costume for rental in each outlet.
labels for available products
labels on the list of products
labels in product details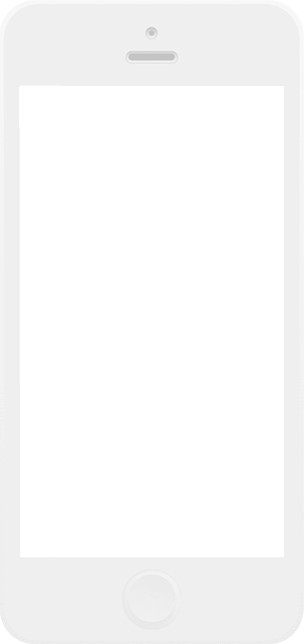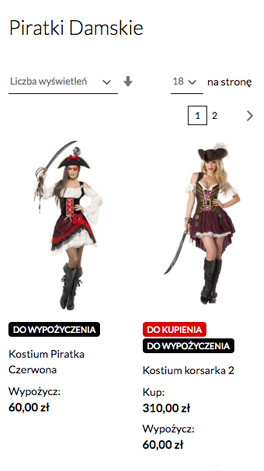 Clean Checkout implementation
Clean Checkout focuses on increasing user experience in the most important area of the online shop, i.e. the purchasing process. The solution reduces the number of steps needed to place an order and results in increased conversion.
support for all devices
higher conversion rate
increased speed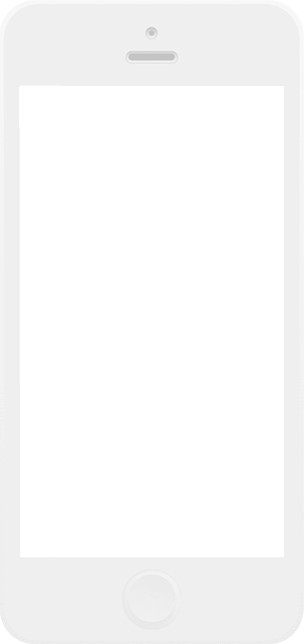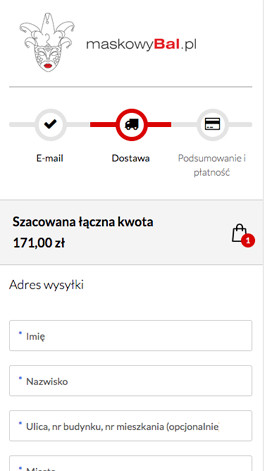 "We are very satisfied with the level of service and flexible approach to the implementation of entrusted projects. Productive cooperation and creative solutions constantly affect the development of our e-commerce."

Maciej Reduch
CEO // Maskowy Bal - wypożyczalnia i sprzedaż kostiumów